Practices for Raising LCA Literacy Among Non-Practitioners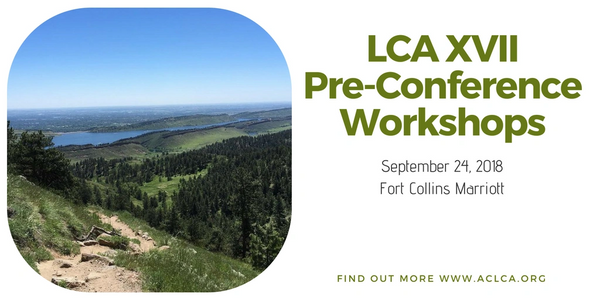 Practices for Raising LCA Literacy Among Non-Practitioners
Practices for Raising LCA Literacy Among Non-Practitioners
Monica Higgins, Wellesley College and Sherri Clark, University of Colorado Boulder
9 AM-Noon (3-Hour Course)
4 CEU's
In this workshop, attendees will be invited to share their experiences and learn from presenters and other participants as we generate our collective best practices for teaching LCA to or sharing LCA results with non-practitioners. During the workshop, we will share our objectives and goals as teachers or mentors, describe the characteristics and background of the non-practitioners that we are teaching or sharing LCA with, and will share teaching strategies.  Workshop attendees can expect to leave with new ideas, approaches, and information that will help them to raise LCA literacy in their company, organization, or classroom.
Join us for pre-conference workshops on Monday, September 24th the day before the start of the LCA XVIII Conference at the Marriott Fort Collins, CO. All of the Workshops count toward Continuing Education Units (CEUs). 1.5-hour courses are $200 each (2 CEUs) and 3-hour courses are $400 each (4 CEUs). Students who are full time or half time will receive 50% off courses.
A course will only run if enough participants enroll. Deadline for registration is September 7, 2018. Refunds will be given if a course does not receive enough participants.