Social Life Cycle Assessment – A New LCA Approach towards Social Responsibility in Product Supply Chains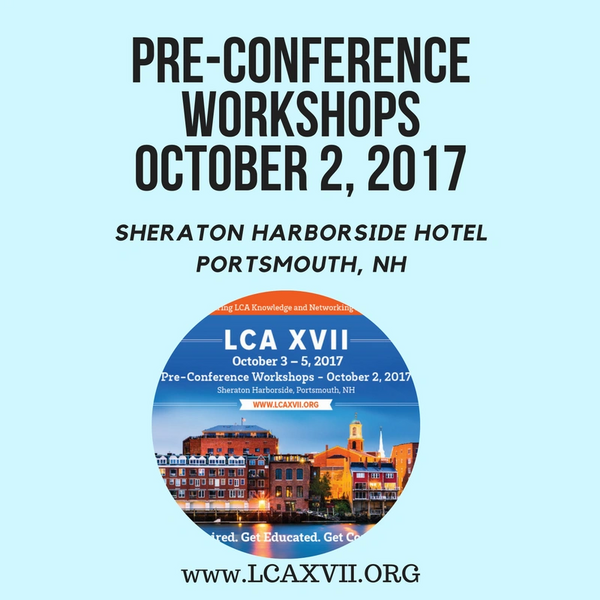 Social Life Cycle Assessment – A New LCA Approach towards Social Responsibility in Product Supply Chains
Pre-Conference Workshop: Social Life Cycle Assessment – A New LCA Approach towards Social Responsibility in Product Supply Chains (4 CEUs)
Catherine Benoit Norris, NewEarth B/ Harvard, Vikas Chandola, New Earth, Gregory A Norris, New Earth B/ Harvard/ ILFI
October 2, 2016, 9:00 AM - Noon at the Sheraton Harborside Hotel, Portsmouth, NH.
Workshop Description: The main goal of the workshop is to introduce and familiarize the group on Social Life Cycle Assessment. The workshop will cover the core concepts, the similarities and dis-similarities with environmental LCA, the methods, models, and applications of S-LCA. The workshop will present a couple of case studies and close with an exercise in social LCA. The participants should leave with a good understanding of this upcoming field of LCA, its relevance, applicability and the current status of this field in terms of adoption as well as academic research. By the end of the workshop the participants will be able to:
• develop a good understanding of social life cycle assessment • have an appreciation of the models, software tools and techniques to apply to the supply chain assessment of a product and determine its social impact • get a direction on how Social LCA could be applied in the broader framework of LCA analysis • get an understanding of Social LCA role in supply chain management • identify the stakeholders in an organization as well as external stakeholders who should be take Social LCA.