Creating Net Positive Products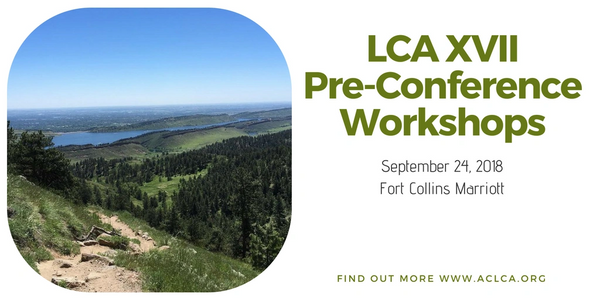 Creating Net Positive Products
Creating Net Positive Products
James Connelly International Living Future Institute, VP of Products and Strategic Growth
9 AM-Noon (3-Hour Course)
4 CEU's
This workshop will help attendees understand the business case for manufacturing Living Products, and how it helps consumers make quick and informed decisions about sustainable product selection. While incredibly valuable to manufacturers of building products, this event's content will be relevant to all manufacturers, architects, designers, building owners and sustainability professionals. The workshop will explore the philosophy behind Living Product Challenge (LPC), the methodology used for documentation requirements, and case studies of the world's first certified Living Products. 
Join us for pre-conference workshops on Monday, September 24th the day before the start of the LCA XVIII Conference at the Marriott Fort Collins, CO. All of the Workshops count toward Continuing Education Units (CEUs). 1.5-hour courses are $200 each (2 CEUs) and 3-hour courses are $400 each (4 CEUs). Students who are full time or half time will receive 50% off courses.
A course will only run if enough participants enroll. Deadline for registration is September 7, 2018. Refunds will be given if a course does not receive enough participants.