An Introduction to Input-Output Life Cycle Assessment (IO-LCA) and Hybrid LCAs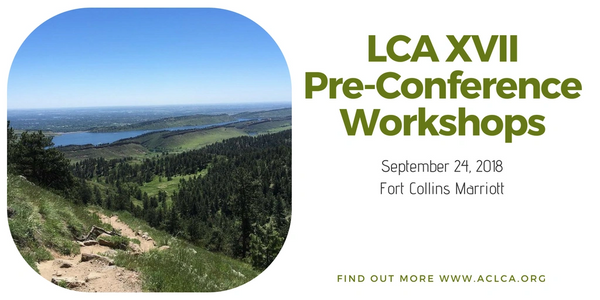 An Introduction to Input-Output Life Cycle Assessment (IO-LCA) and Hybrid LCAs
An Introduction to Input-Output Life Cycle Assessment (IO-LCA) and Hybrid LCAs
Summer Broeckx-Smith, Industrial Ecology Research Services (IERS), LLC / VitalMetrics and Sangwon Suh, Bren School, UCSB.
10:30 AM - Noon
$200  (1.5 -Hour Course)
2 CEU's
In this workshop, the participants will learn the basics of input-output and hybrid LCAs, their data sources, and how they are applied in practice. A number of case studies implemented by the presenters will also be discussed. The workshop will involve both lecture and hands-on exercise. The supply chain often embodies the majority of an organization's environmental, social, and economic impacts. But collecting data from suppliers and measuring their sustainability impacts is resource intensive and often cost-prohibitive. Input-Output Life Cycle Assessment (IO-LCA) and hybrid LCA have been widely practiced to quickly and efficiently gauge the sustainability impacts of an organization's supply chain using spend ledger data, a readily available resource. It enables organizations to identify and target suppliers and also helps locate areas of potential environmental, economic, or reputational risks embedded in the supply chain. The approach has been successfully applied to state and local governments, cities and municipalities, small to medium-sized enterprises, and multinational corporations.